Public cruises, private charters, and a passage into time.
Take a cruise aboard the Sam Patch, a replica of a packet boat right out of the 1800's!
Cruises depart daily from Schoen Place in the historic Village of Pittsford, NY at 12 noon, 2 PM, and 4 PM .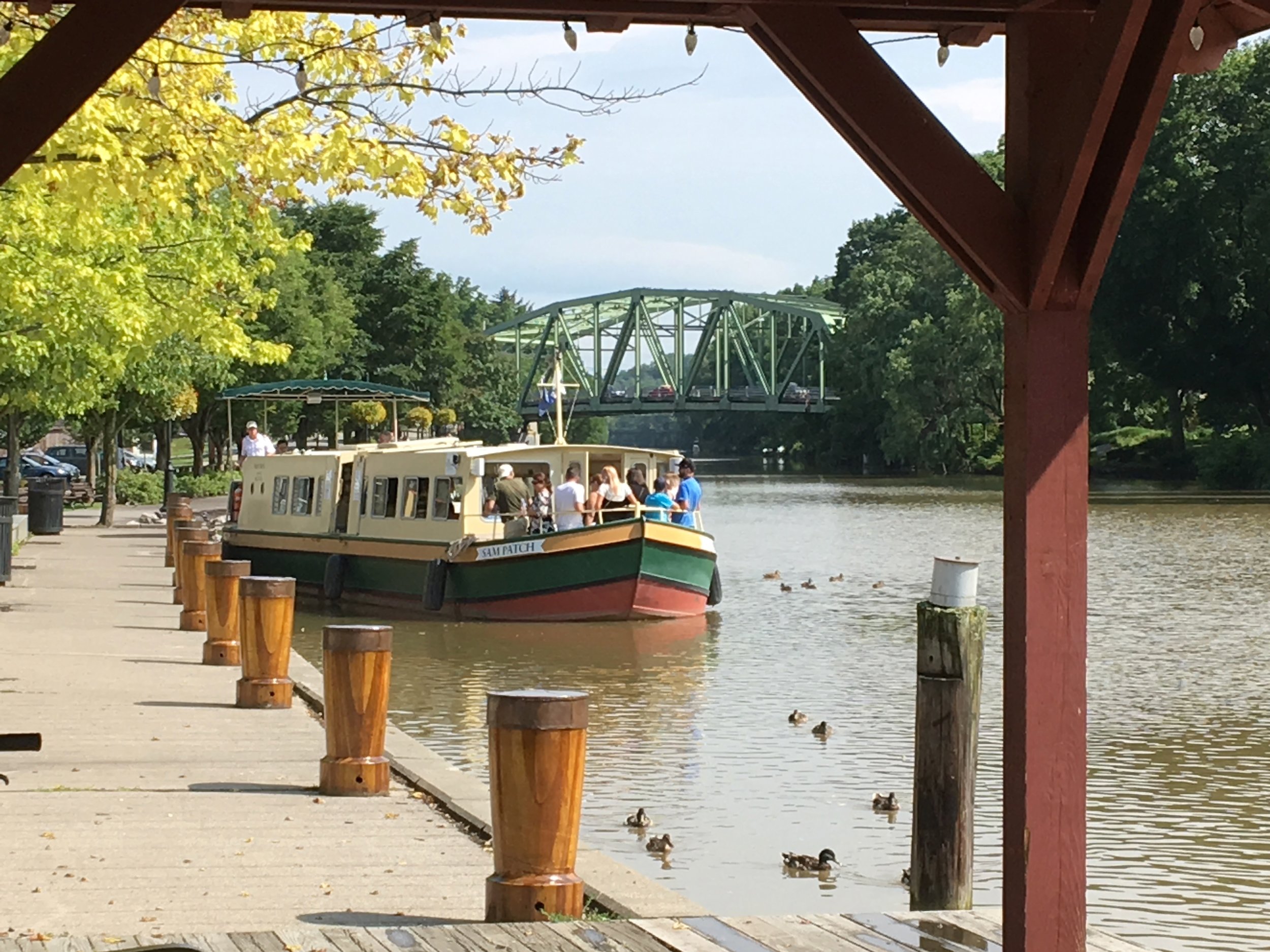 90-minute public cruises are provided daily, departing from Schoen Place in Pittsford, NY. and don't miss special
themed cruises throughout the season!
The Sam Patch is run by Corn Hill Navigation, a nonprofit organization that connects the community and visitors to Rochester's historic waterways. Our mission is to foster the improvement and sustainability of the Erie Canal and Genesee River for current and future generations through authentic, guided boat experiences and educational programs that foster awareness and enjoyment.
Families pushing strollers along the towpath while cyclers pedal by...
Kayakers give a nod as they slice through the water. A heron swoops down for prey. Experience this, and more while you cruise along the Erie Canal aboard the Sam Patch. Arriving at Lock 32 at Clover Street, you encounter one of the wonders of Erie Canal technology and a signature canal experience as we pass through a century old lock.
The Sam Patch is a replica canal boat invoking the days when mules towed products and people along the man-made waterway opening the "west" to booming commerce. Today, the canal is used mostly for recreation, and the paths used by the mules, known as towpaths, have become walking and biking trails along its banks.
Learn about the history of the Erie Canal and its significance in the development of the Greater Rochester area, the role it plays in our environment, the emerging economic development along its banks, and of course, enjoy the ride!
Come aboard for blue skies, calm waters, and a lazy ride along the Erie Canal!